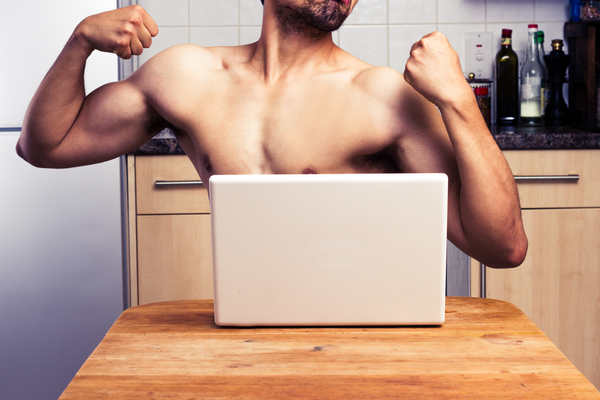 (Image: Lolostock / Shutterstock )
The 8 Biggest Mistakes In Online Dating
Mistakes that you should avoid at all cost if you want to be successful in online dating.
Searching for a partner on the Internet is becoming increasingly popular. Online dating opens up many possibilities.
If you consider the following points, you will succeed in your search and, for the most part, you will avoid disappointments.
Read on to learn how to successfully avoid the biggest mistakes in online dating!
#1 Avoid false information in your profile
Avoid posting more appearance than substance – the temptation to boost online profiles and alter reality is high.
Be careful not to make yourself appear younger, slimmer, taller, or richer than you really are. The truth is sure to come to light on the first date!
It is better to remain honest. Your potential partner is a flawed human being, like you are. Everyone has their rough edges - they don't need to be kept a secret!
Weaknesses might even make you particularly likable!
#2 Avoid a lackluster photo
Take the effort to upload a good photo. A snapshot or a "selfie" works just fine as long as it is a good shot of you.
Another option is to ask friends to take a photo of you or to hire a professional photographer.
The photo should show you as you are. Try to avoid Photoshop! A friendly smile and well-groomed appearance is much more important.
The photo should not be blurred and you should be able to tell that it is you in the picture.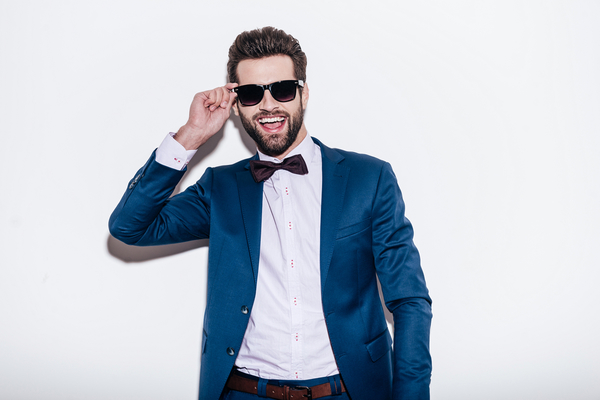 (Image: g-stockstudio / Shutterstock )(Image: g-stockstudio / Shutterstock)
#3 Do not build up excessive expectations
Be prepared that your search may become time consuming, as it is unlikely that your first correspondence will turn out to be the man or woman of your dreams.
The first contact is in writing. Make sure to tell your new potential partner a little bit about yourself, but avoid going too much into private details.
By finding the right balance between revealing things about yourself and keeping your privacy, you will still be able to quickly find out if your contact and you are on the same page.
Take some time to work through serious topics, such as marriage or your desire to have children! Give it some time and let it unfold naturally.
#4 Avoid false information in the personality test
When you decide to search for a partner over a commercial dating site, you usually need to complete a personality test. Stick to the truth when filling out that test.
Personality tests or questionnaires usually aim at finding out more about your interests and hobbies in order to make better partner suggestions.
Therefore, describing yourself as someone who enjoys hobbies you do not actually enjoy may potentially cause heartbreak down the road.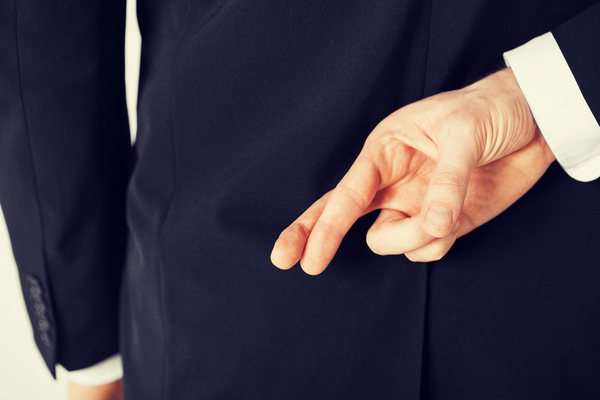 (Image: Syda Productions / Shutterstock )(Image: Syda Productions / Shutterstock)
#5 Avoid Lying about your profession and finances
False information about your profession and financial background will come out into the open really quickly.
Avoid bragging about your profession or finances. Humility is attractive and will help you to find the best possible match for you because of who you are not how much you make.
#6 Avoid revealing private details too early
For security reasons, it is better to keep your anonymity. Of course, you can reveal your first name and your age – but your address and phone number should stay a secret in the beginning.
Take the time to build up trust first. That way, you can get a much better sense of your potential partner before the first date. It makes sense to use an email address that doesn't lead to conclusions about your identity.
#7 Avoid choosing a poor screen name
Your pseudonym on the Internet reveals a lot about you. Choose a name that doesn't lead to false expectations.
A good combination contains your first name and your year of birth. Though, any embarrassing, creepy or sexual wording will shy off many potential partners. Furthermore, it may provoke the wrong people to respond to your profile.
#8 Remember to stay safe on your first date
Choose a neutral, public place for your first date. Meeting in a café or another busy place always is a good idea.
This ensures that you are going to stay safe! Meeting at your own apartment should be avoided at all costs.
If you want to take one more precaution, let your friends know when, where and with whom you are planning to have a date.
Conclusion: honesty is the always best policy!
Stick with the truth but also reasonably skeptical.
Online dating can be a lot of fun and lead to success if your expectations aren't excessively high.